Site Navigation

Laminated Elastomeric Bearing
Our Technical and Marketing Partner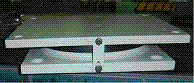 To Contact Us
Tele: + 971 50 6268246
Fax: + 971 6 534 7707
....please copy and paste this email id...
pretread@eim.ae
Site Translation
Downloads

Neoprene is Registered Trademark of DupontDow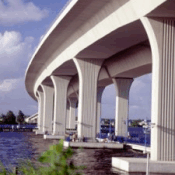 For regular archives
Click on below link to visit our regular archive on our site

Our Links
To visit our link pages and request form for receprocal links.
Quality Statement
The policy of www.pretread.com is to achieve and maintain a high standard of quality in all aspects of its operation and to continually satisfy the expectations of our customers in respect of all the services offered.
pretread.com aims to ensure that the needs of our customers are clearly understood and met through close liaison at all stages of the work.
All work is conducted to a high professional standard with technical and commercial integrity.
The company is committed to effective Quality Management at every level within the business. Procedures for the management of projects and contracts are set out in the Quality Management Manual which when fully implemented will meet the needs of is designed to meet the needs of ISO 9001.
Pretread.com will ensure in providing and maintaining its service to its customers that:
-the quality policy is upheld and supported by management at all levels;

-staff responsibilities and duties are clearly identified;

-staff are appropriately trained to enable them to undertake their tasks and given appropriate authority within the scope of their responsibilities;

-sufficient resources are provided to facilitate the work;

-quality plans are applied in the management for all projects

-all appropriate documentation is maintained, controlled and archived;

-periodic audits and reviews of staff and project work are undertaken to ensure that standards are maintained and opportunities for improvements sought;
Ultimate responsibility within the company rests with the Board of Directors; the Quality Manager, as management representative, is responsible for all matters pertaining to the Quality System.
Please browse through our web site for more information and contact us for further details and inquires for neoprene bridge bearings,bridge bearing, bearing pads, laminated elastomeric bearings, precure tread rubber, retread equipments, moulded rubber products molded rubber,rubber products.
All your valuable opinions and suggestions about our Quality Policy is highly appreciated and may be send to us by: E-mail
Thank you very much for visiting us.
s


Country Managers
As part of our expansion programs we are seeking enterprising individuals with strong regional experiences to represent us in your country or area for our products. We offer complete range of products with technical support to market in your country or area with lucrative profits. Please contact us with your product of interests.
Expansion Projects
For our up coming new expansion Project we are seeking partnership with any renowned Elastomeric Bearing or other rubber products manufacturer. We offer complete acquiring of existing plant, shifting to our new facility and manufacturing to your specification with marketing arrangements for Europe and North America. Interested manufacturers please contact us.
F A Q
..Frequently asked question ..

on laminated elastomeric bearings.
Bearing Load Calculations
Let us verify
..load calculations..

for your bearings. Send us sizes, construction and load details of your bearings and we will send calculations and results on design parameters compared to AASHTO LRFD - FREE.
Dealer-ship
Dealer ship and agency offered, please contact us with details on your organization,current activities and area of interest.Send us an email to:
pretread@eim.ae
Bearing Design
Let us help you to
design

your requirement of elastomeric bearings click on the links to visit Design a Bearing Form- - we can support you to design elastomeric bearings to requirement
Picture Gallery
Installed Bridge Bearing