Site Navigation

Laminated Elastomeric Bearing
Our Technical and Marketing Partner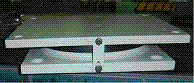 To Contact Us
Tele: + 971 50 6268246
Fax: + 971 6 534 7707
....please copy and paste this email id...
pretread@eim.ae
Site Translation
Downloads

Neoprene is Registered Trademark of DupontDow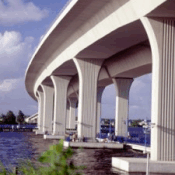 For regular archives
Click on below link to visit our regular archive on our site

Our Links
To visit our link pages and request form for receprocal links.
Disclaimer
Kindly read our disclaimer carefully.
Welcome to www.pretread.com, your single source for neoprene bridge bearing, bearing pads, laminated elastomeric bearing,elastomeric bearing, bearing pads, moulded rubber products, neoprene bridge bearings, precure tread rubber,molded rubber products rubber gasket, neoprene gasket and rubber marine fender, home page of pretread.com.
This website is designed and hosted by www.pretread.com with objectives to provide information, products and services to our esteemed customers. No part or page / pages should be duplicated or reproduced without written consent.
Also this website is enabled with temporary/session third party cookies to collect information such as a site users IP address, browser type, referrer and other statistical facts.Confidentiality will be maintained on these information.
The data and commentary contained within this website is for general information purposes only.
NOT FOR COPYING OR MISS-USAGE
Laminated elastomeric bearing size, load details and corresponding calculations are proprietary information designed by M/s. Al Ashwaq Rubber Products Ind. Sharjah - Dubai and should not be reproduced with out our consent and to be used only by Client / Consultant for the Project for which it is proposed. By printing a hard copy of this offer, the recipients commits to the above statutory requirements and to our standard Terms and conditions. For a copy of our std Terms and Conditions please email: awphdxb@emirates.net.ae website: http://www.pretread.com
No part of this website shoud be produced with our writen concent and such practice is against International as well as Local Copy right regulations.
All your valuable opinions and suggestions about this website is highly appreciated and may be send to us by: E-mail
Please browse through our web site for more information and contact us for further details and inquires for neoprene bridge bearings,bridge bearing, bearing pads, laminated elastomeric bearings, precure tread rubber, retread equipments, moulded rubber products molded rubber,rubber products.
Or contact us through post/ fax




Manufacturing Facility:

Al Ashwaq Rubber Products Ind:

Sharjah - United Arab Emirates.

Tele: +971 6 5347706

Fax:+971 6 5347707

Email: pretread@eim.ae

Contact in person:

J. Sabu at +971 50 6268246

Our local office in UAE

M/s.Ahmed Shahin Trading Co., (L.L.C)

P.O Box : 13238

Dubai U.A.E

Tel +971 4 2268273

Fax +971 4 2260182



Disclaimer.
The data and commentary contained within this website is for general information purposes only. It is provided without warranty of any kind. www.pretread.com shall not be held responsible for any errors, omissions, or misuse of any of the enclosed information and hereby disclaims any and all liability resulting from the ability or inability to use the information contained herein. Anyone making use of this material does so at his or her risk. In no event will www.pretread.com. be held liable for any damages including lost profits, lost savings, or other incidental or consequential damages arriving from the use or inability to use the information contained within. www.pretread.com suggests contacting to contact us for suitability for a particular application in rubber products.
Thank you very much for visiting us.
Country Managers
As part of our expansion programs we are seeking enterprising individuals with strong regional experiences to represent us in your country or area for our products. We offer complete range of products with technical support to market in your country or area with lucrative profits. Please contact us with your product of interests.
Expansion Projects
For our up coming new expansion Project we are seeking partnership with any renowned Elastomeric Bearing or other rubber products manufacturer. We offer complete acquiring of existing plant, shifting to our new facility and manufacturing to your specification with marketing arrangements for Europe and North America. Interested manufacturers please contact us.
F A Q
..Frequently asked question ..

on laminated elastomeric bearings.
Bearing Load Calculations
Let us verify
..load calculations..

for your bearings. Send us sizes, construction and load details of your bearings and we will send calculations and results on design parameters compared to AASHTO LRFD - FREE.
Dealer-ship
Dealer ship and agency offered, please contact us with details on your organization,current activities and area of interest.Send us an email to:
pretread@eim.ae
Bearing Design
Let us help you to
design

your requirement of elastomeric bearings click on the links to visit Design a Bearing Form- - we can support you to design elastomeric bearings to requirement
Picture Gallery
Installed Bridge Bearing