Company and Quality policy
Polymet Industries LLC is the one and only premier manufacturer of Elastomeric Bridge, Structure Bearing System, Mechanical Bearing Systems, such as Mechanical Pot Bearings, Spherical Bearings for Bridges and buildings LRB – lead rubber bearings for Metro Rail system, elivated highways, Concrete Structures, Steel Structures and related industry. Our reliability and quality are evidenced by being supplyer to renowned projects all over GCC and African Region. Our business model is driven by technological progress and improvisation to customer needs, special designs, custom designs and long service life expectancy which is essence of Middle East construction requirements.
Due to our flexible and scalable production, Polymet is in a position to quickly respond to customers' demands and promptly implement product innovations, custom design and prototyping of this bearing system. With in-house CNC machines, water jet cutting and huge stocks of quality raw materials from Europe and US where we are capable to meet any demand of our customer.
In addition to bearing design, we are the only facility in Middle East who has capability to Test different type of bearings system as per Industrial Standard such as AASHTO LRFD, BS 5400, EN 1337 under different stimulated loads, movements and rotations. These tests are witnessed and certified by internationally accredited 3rd party inspectors.
We are proud to announce that Polymet Industries LL Chas been awarded CE certification (No. 0370-CPR-3440) in compliance with Regulation 305/2011/EU of the European Parliament and of the Council of 9 March 2011 (the Construction Products Regulation or CPR in accordance to the certification, Polymet Industries LLC can now manufacture the following CE marked bearings: This makes Polymet Industries LLC to be only manufacturing facility in the Middle East to have "FULL" CE certification to manufacture - test and supply following types of bridge bearings from our facility.

1. Structural Elastomeric Bearings Type A, B, C, and F without any sliding surfaces or elements in accordance with ZA.l.a
2. Structural Elastomeric Bearings Type 0 with sliding surfaces in accordance with ZA.1.b
3. Structural Elastomeric Bearings Type E with sliding surfaces in accordance with ZA.l.c

The CE certificate attests that all provisions concerning the assessment and verification of consistency of performance and the performances described in Annex ZA of the standard EN 1337-3:2005 under system 1 are applied and that the products fulfils all the prescribed requirements set out above.
Polymet Industries LLC is a part of Polymet Middle East Trading Group which has been established in UAE since 1999. We have been completed esteemed Projects in UAE as well as Middle East Region, Africa, Iran, Pakistan, Australia etc.
Some major completed Projects.
· Dubai Metro
· Dubai – Fujairah Highway.
· Mall of Emirates.
· Yas Island.
· Ferrari World.
· Sheikh Zayed Grand Mosque Centre Abu Dhabi.
· DOT – Abu Dhabi
· Palm Jumeirah Mono Rail.
· Dubai Mall
· Oman Airport New extension
· Salalah Airport
· Etihad Tower- Abu Dhabi.
Some major current projects.
· Riyadh Metro
· Qatar Metro
· Dubai Mall Extension
· City Walk - Dubai.
IN HOUSE TESTING FACILITIES:
· Shore A Hardness
· Tensile Testing
· Tear Testing
· Elongation %
· UTM
· Rheometer
· Compression Testing
· Oven ageing – for conditioning testing.
· Ozone – Chamber ( one & only in Middle East)
BEARING TESTING EQUIPMENT.
Testing Machine – 1- From 2003
· Vertical load : Maximum : 4200kN
· Horizontal Load : Maximum : 320 kN
· Lateral movement : 150 mm
· Maximum size of bearing that can be tested
· 800 x 800 X100 mm or for 3400 kN vertical load
Testing Machine – 2 - from 2007
· Vertical load : Maximum : 10,000kN ( one & only in Middle east)
· Horizontal Load : Maximum : 1500 kN
· Lateral movement : ±150 mm
POLYMET Team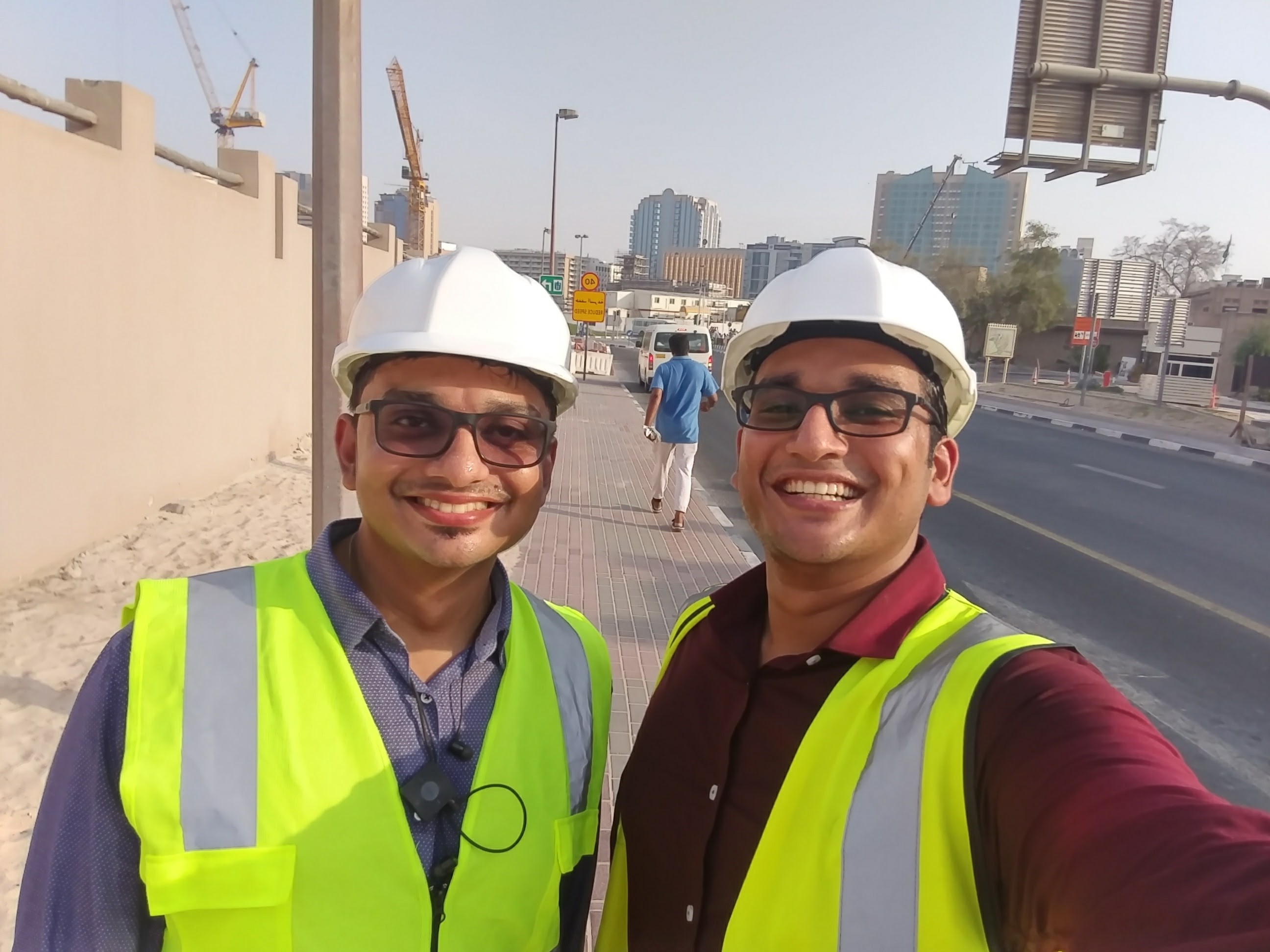 Arul & Arjun - both together having over 14 years of experience in design / manufacturing and testing of bridge bearings and structural bearings with POLYMET. Arul looks after design and manaufacturing where Arjun is looking after commited QA/QC.