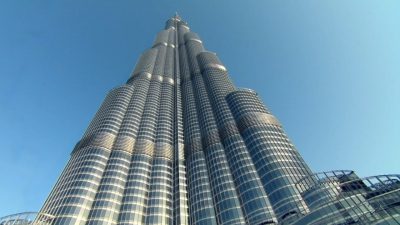 Burj Dubai,  currently tallest man-made structure in the world,  standing tall at  829.8 meter  in Dubai, United Arab Emirates. The building is part of the new 2 km2 (490-acre) development called Downtown Dubai.
Redefined  as  impossible in design and  engineering of supertall buildings Burj Khalifa stands tall serves as a global icon that is model for future urban centers and speaks to  global movement towards compact, livable urban areas. At center of new downtown neighborhood, Burj Khalifa's mixed-use program focuses the area's development density and provides direct connections to mass transit systems in Dubai.
pretread.com is proud to be part of  tallest building where some of our products like  ptfe Teflon sliding bearings, rubber products  like  rubber elastomer expansion joints  and sliding bearing have been used extensively.