Site Navigation

Laminated Elastomeric Bearing
Our Technical and Marketing Partner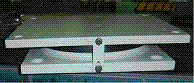 To Contact Us
Tele: + 971 50 6268246
Fax: + 971 6 534 7707
....please copy and paste this email id...
pretread@eim.ae
Site Translation
Downloads

Neoprene is Registered Trademark of DupontDow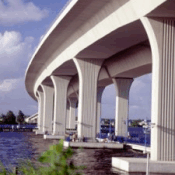 For regular archives
Click on below link to visit our regular archive on our site

Our Links
To visit our link pages and request form for receprocal links.
Pleae click to downlaod our current catalogue which will be updated preiodicalyCATALOGUE 
Pretread Designs.
Some of our new designs and its technical advantages are explained here. More inforamtion is available by downlaoding our catalogue in pdf and will be updated periodicaly. Hence book mark this page in your favourates.
Please browse through our web site for more information and contact us for further details and inquires for neoprene bridge bearings,bridge bearing, bearing pads, laminated elastomeric bearings, precure tread rubber, retread equipment, moulded rubber products molded rubber,rubber products.
Thank you very much for visiting us.
Country Managers
As part of our expansion programs we are seeking enterprising individuals with strong regional experiences to represent us in your country or area for our products. We offer complete range of products with technical support to market in your country or area with lucrative profits. Please contact us with your product of interests.
F A Q
..Frequently asked question ..

on laminated elastomeric bearings.
Bearing Load Calculations
Let us verify
..load calculations..

for your bearings. Send us sizes, construction and load details of your bearings and we will send calculations and results on design parameters compared to AASHTO LRFD - FREE.
Dealer-ship
Dealer ship and agency offered, please contact us with details on your organization,current activities and area of interest.Send us an email to:
pretread@eim.ae
Bearing Design
Let us help you to
design

your requirement of elastomeric bearings click on the links to visit Design a Bearing Form- - we can support you to design elastomeric bearings to requirement
Picture Gallery
Installed Bridge Bearing