Site Navigation

Laminated Elastomeric Bearing
Our Technical and Marketing Partner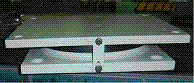 To Contact Us
Tele: + 971 50 6268246
Fax: + 971 6 534 7707
....please copy and paste this email id...
pretread@eim.ae
Site Translation
Downloads

Neoprene is Registered Trademark of DupontDow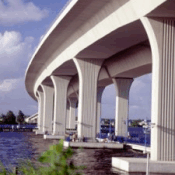 For regular archives
Click on below link to visit our regular archive on our site

Our Links
To visit our link pages and request form for receprocal links.
Pleae click to downlaod our current catalogue which will be updated preiodicalyCATALOGUE 
Phoenix Plant Pic.
First Manufacturing Facility in Middle East
pretread.com's new manufacturing facility - Phoenix is located in SAIF-Zone Sharjah, United Arab Emirates and is first plant of its kind in Middle East to manaufacture Pre-cured Tread Rubber. Our state of art facility includes Rubber Compounding, Vulcanizing and Testing. High dispersion Kneader and Multy daylight high pressure Hydraulic Presses are used to manufacture precured tread. Testing facility includes fully computerized Rheometer, Universal Testing Machine (UTM) DIN Abrator Ovens for aeging testing. Curing cycles of each tread is Rheometricaly controlled for optimum physical properties like tensile strength, abrasion and reversion due to heat buildup. A separate QA/QC department with monitor and control assure consistency in quality
New Generation Compounds
Addition to Premium precured tread; at Phoenix petread.com has developed new high breed compounds to produce higher mileage. Formulation used for this new DS-Tech® is optimized for low rolling resistance, low heat build-up and combined with the best possible wear and safety performance to ensure higher mileage.DS-Tech® reflects combination of critical performance criteria sort by fleet owners. Combination of Natural rubber with high percentage of Synthetic rubber and special rubber additives are used to control heat build up and abrasion resistance.
By using this multi-retread concept fleets will be benefited from both lowest possible fuel consumption and lower cost per kilometer.
Low cost per km that rivals best new tyres
Truck tire retreads with with DS-Tech® compounds are top performers in retread tyres for low cost per kilometer. Phoenix proves this by using a combination of our DS-Tech® rubber compound and unique tread designs. The DS-Tech® is a Phoenix Application Specific Tire Product that scores exceptionally high compared to other retreads of the best-in-class new tyres and retread tyres.
Fleets eager to optimize global tyre cost efficiency will realize that Phoenix cool running DS-Tech® Pretreads will offer a new way to significantly reduce transport cost...
All our tread designs complies with exact requirements of modern fleets in terms of comfort, reliability, and low noise design with wrapped wall grooves allowing easy stone ejection, while its circumferential grooves provide excellent water / air evacuation for optimum grip, stability, safety and heat dispersion.
Your quest for European quality pretread is assured at competitive pricing by DS-Tech® from Phoenix...

Our strategic location and logistic capability from the trading hub of Middle East UAE, we ensure prompt and faster deliver of any quantity.
Products.
Precured Tread Rubber, Bonding Gum and Bonding Cement are available from our various outlets around the world. Bonding Gum and Cements suitable for 100° C to 145° C Vulcanization are available with us.
Manufacturing.
High grade Precured Treadrubber compound is mixed in the internal mixer, extruded into profile or liner and compression molded in high loaded Hydraulic press at 700 Tons.Our first Precure Tread Rubber manufacturing facility is installed with K4 Banbury and series of 600 Tons Hydraulic Press, which is the first of its kind.
Quality Control.
Each batch of these high grade Precured Tread Rubber compounds are tested for curing properties in a Rheometer. Polymer to filler dispersion is verified using a dispersion analyzer, followed by physical properties like tensile, tear, abrasion, and compression set to ASTM standards.
Tread designs.
We have over 30 designs with different widths and tread depth to suit your retreading requirement.Please contact us for tread data.
Pre-cure Tire Retreading Franchise.
Exclusive Retreading Franchise is offered with technical and management support. Financial participation will be considered on case to case basis also for precured treadrubber, precure tread rubber, Contact us for further details.
Please browse through our web site for more information and contact us for further details and inquires for neoprene bridge bearings,bridge bearing, bearing pads, laminated elastomeric bearings, precure tread rubber, retread equipment, moulded rubber products molded rubber,rubber products.
Thank you very much for visiting us.
Country Managers
As part of our expansion programs we are seeking enterprising individuals with strong regional experiences to represent us in your country or area for our products. We offer complete range of products with technical support to market in your country or area with lucrative profits. Please contact us with your product of interests.
F A Q
..Frequently asked question ..

on laminated elastomeric bearings.
Bearing Load Calculations
Let us verify
..load calculations..

for your bearings. Send us sizes, construction and load details of your bearings and we will send calculations and results on design parameters compared to AASHTO LRFD - FREE.
Dealer-ship
Dealer ship and agency offered, please contact us with details on your organization,current activities and area of interest.Send us an email to:
pretread@eim.ae
Bearing Design
Let us help you to
design

your requirement of elastomeric bearings click on the links to visit Design a Bearing Form- - we can support you to design elastomeric bearings to requirement
Picture Gallery
Installed Bridge Bearing